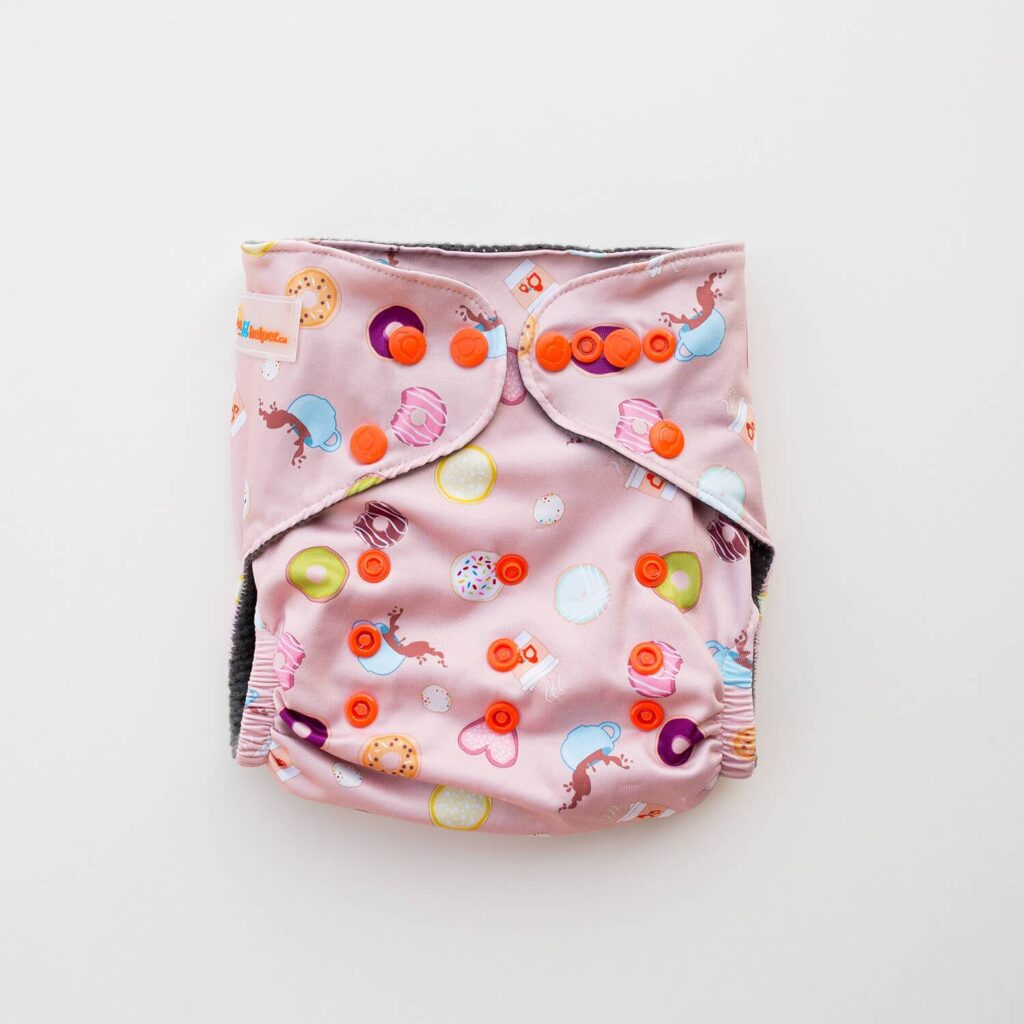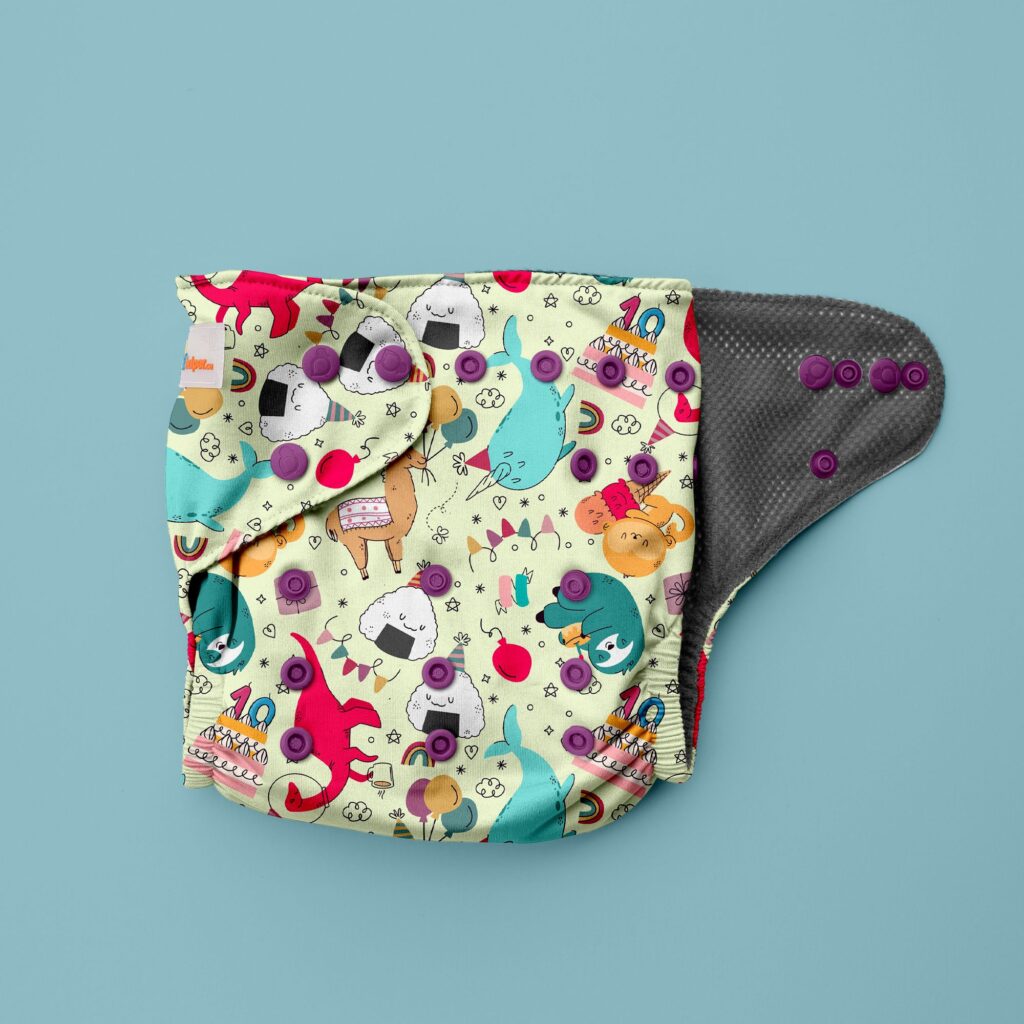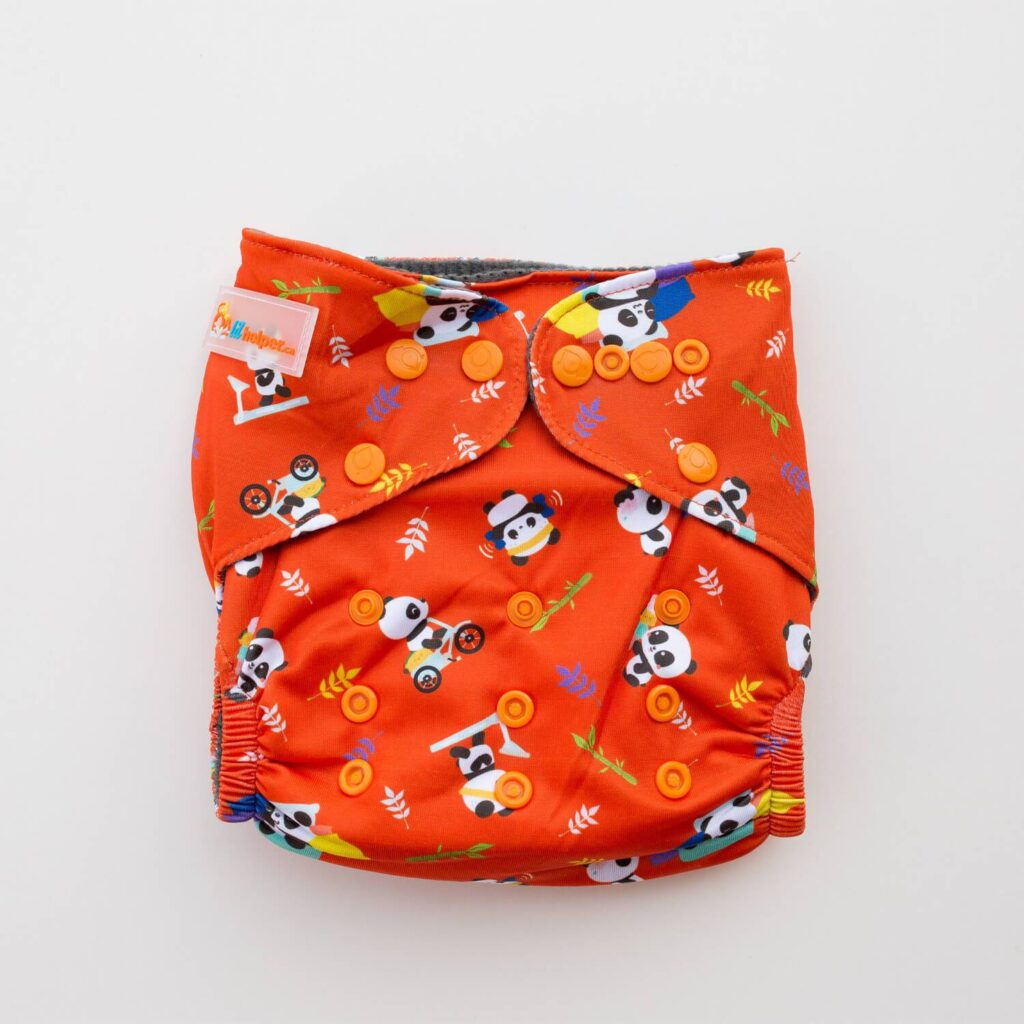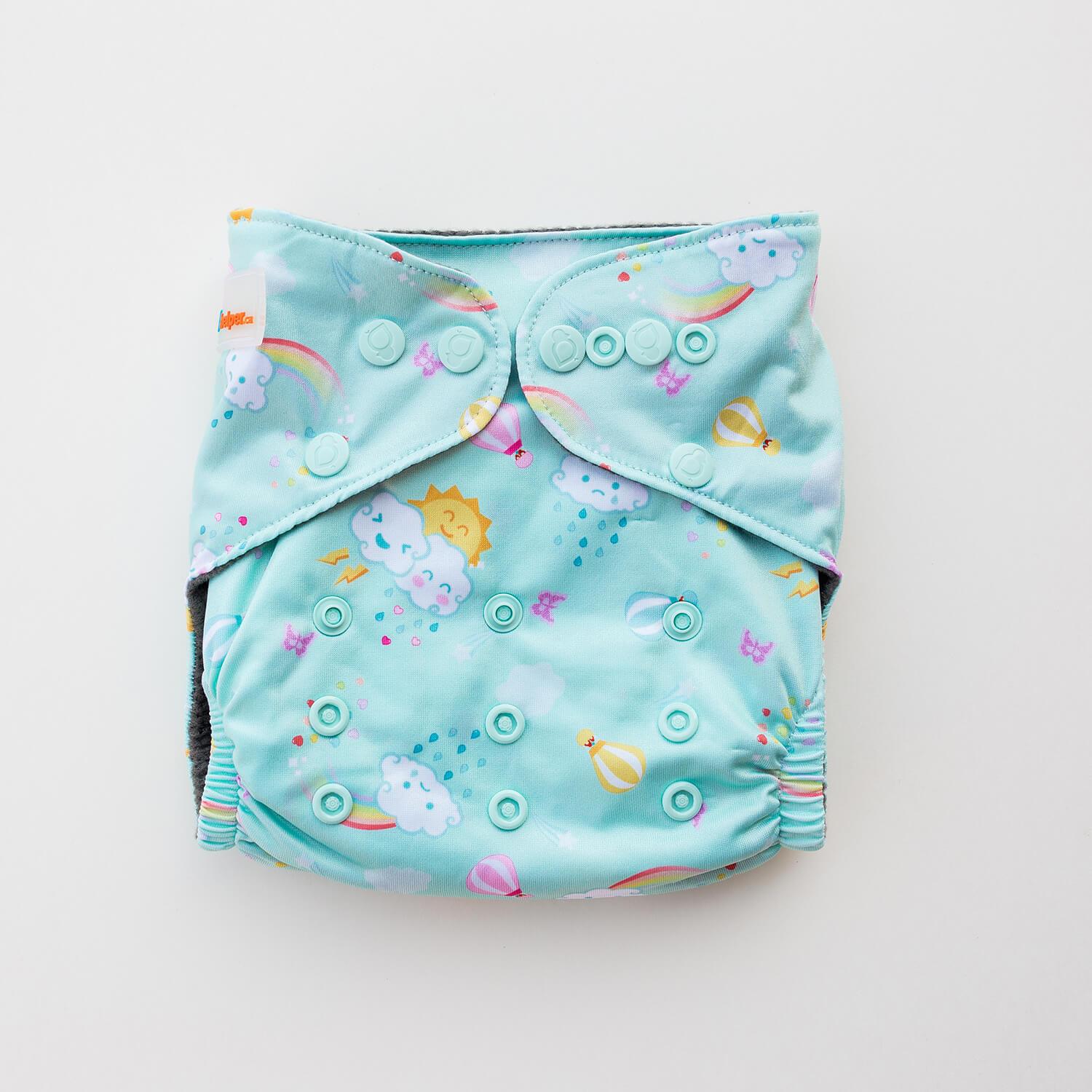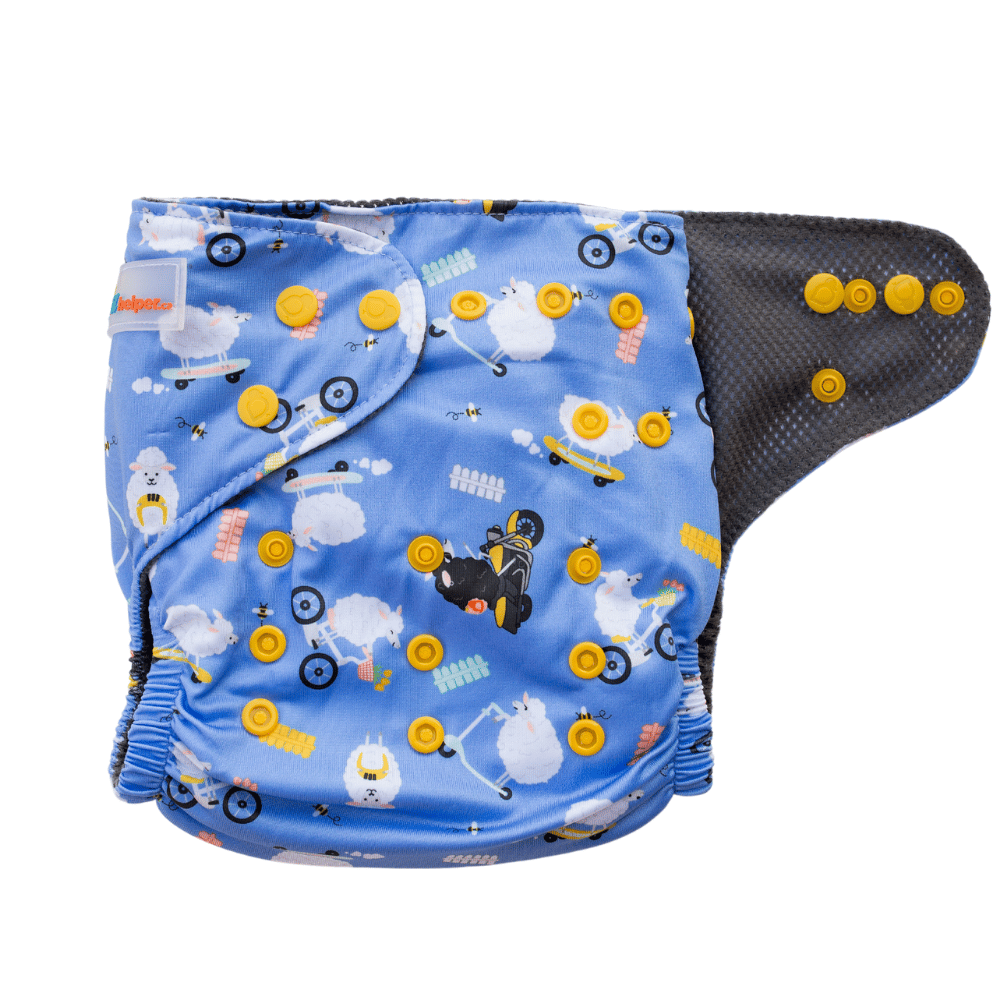 Lil Helper Swim Diaper
---
In the pool, at home, or at the beach this swim diaper is a must-have under any swimsuit or even on its own! A snug fit ensures that your baby looks like David Hassellhoff in his prime. Adjustable snap settings to fit your little one from tadpole to leapfrog to shark to t-rex (we are not pharmacists, ok? ok!).
Regular wash on warm (max. 140°F/60°C) with recommended amount of detergent.
Use a reputable, commercially available detergent, either plant based or synthetic.
Do not use laundry soaps such as castile or coconut based soaps and detergents with fabric softener.