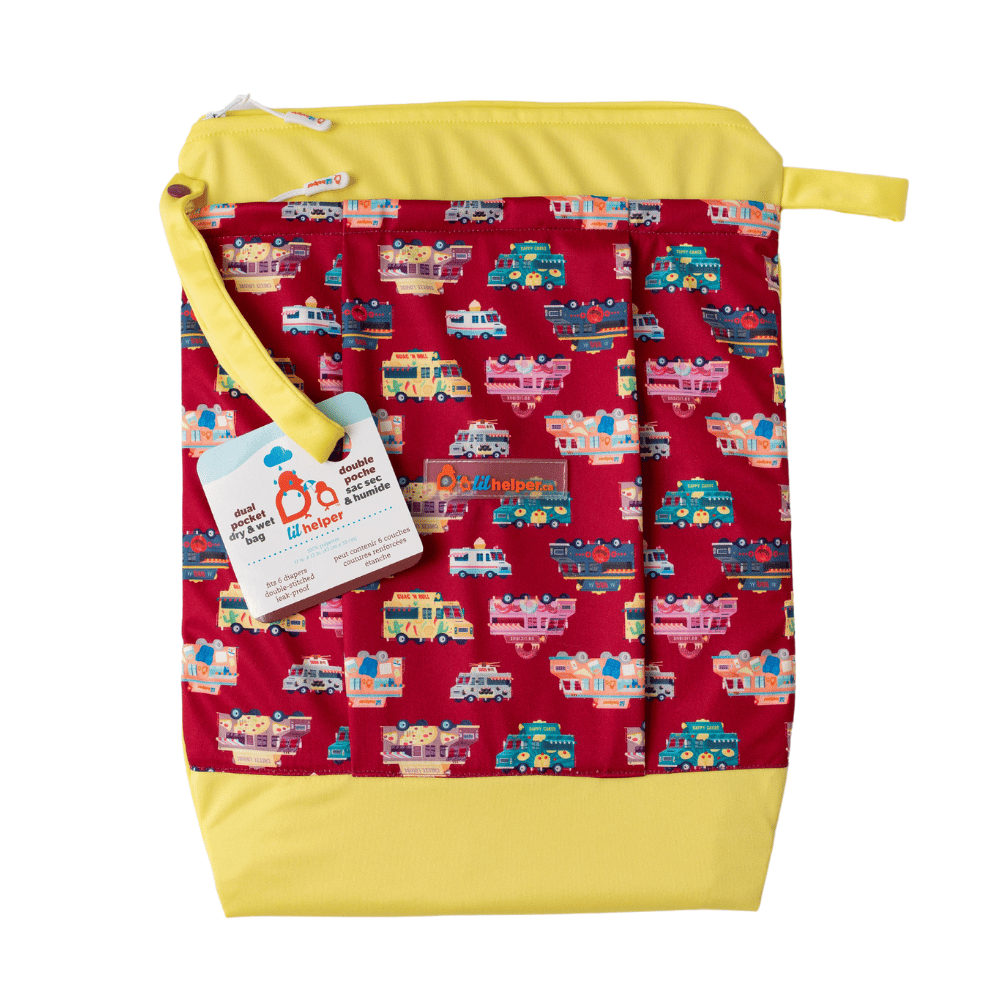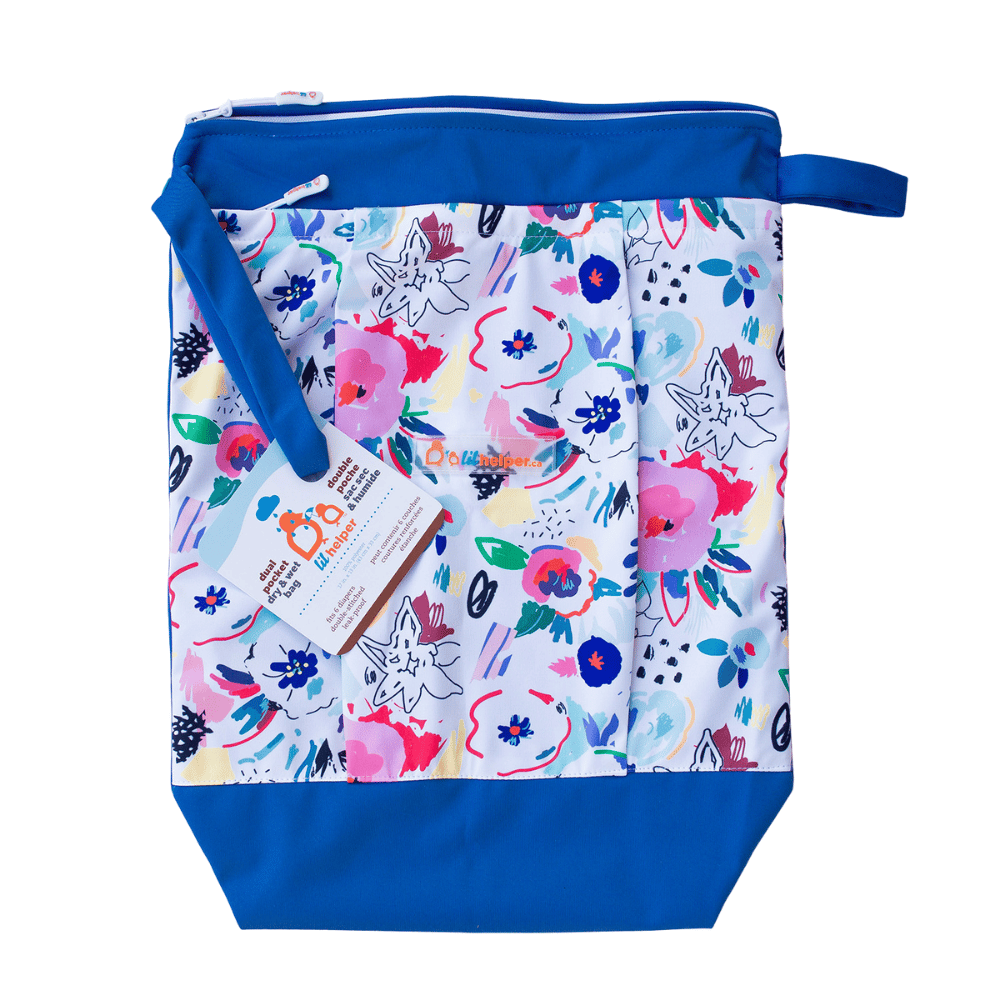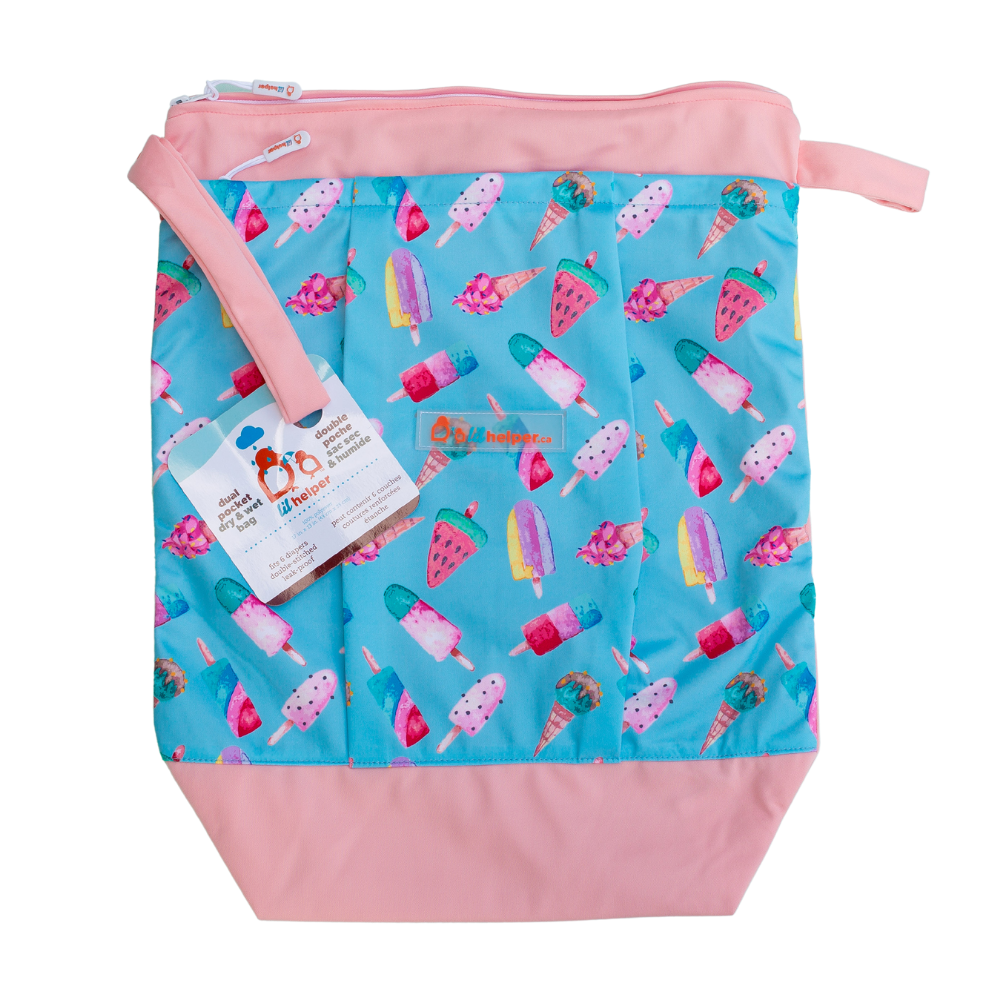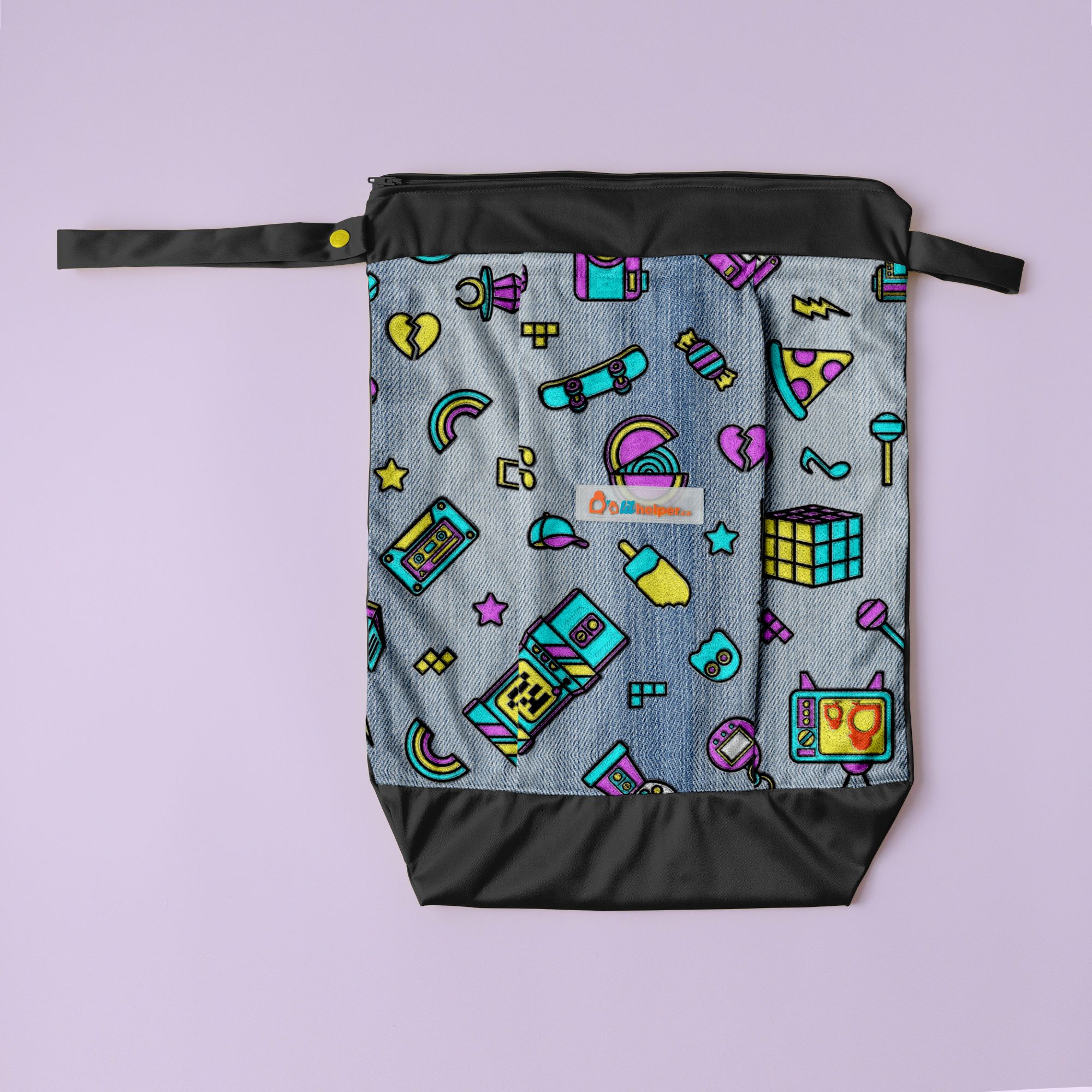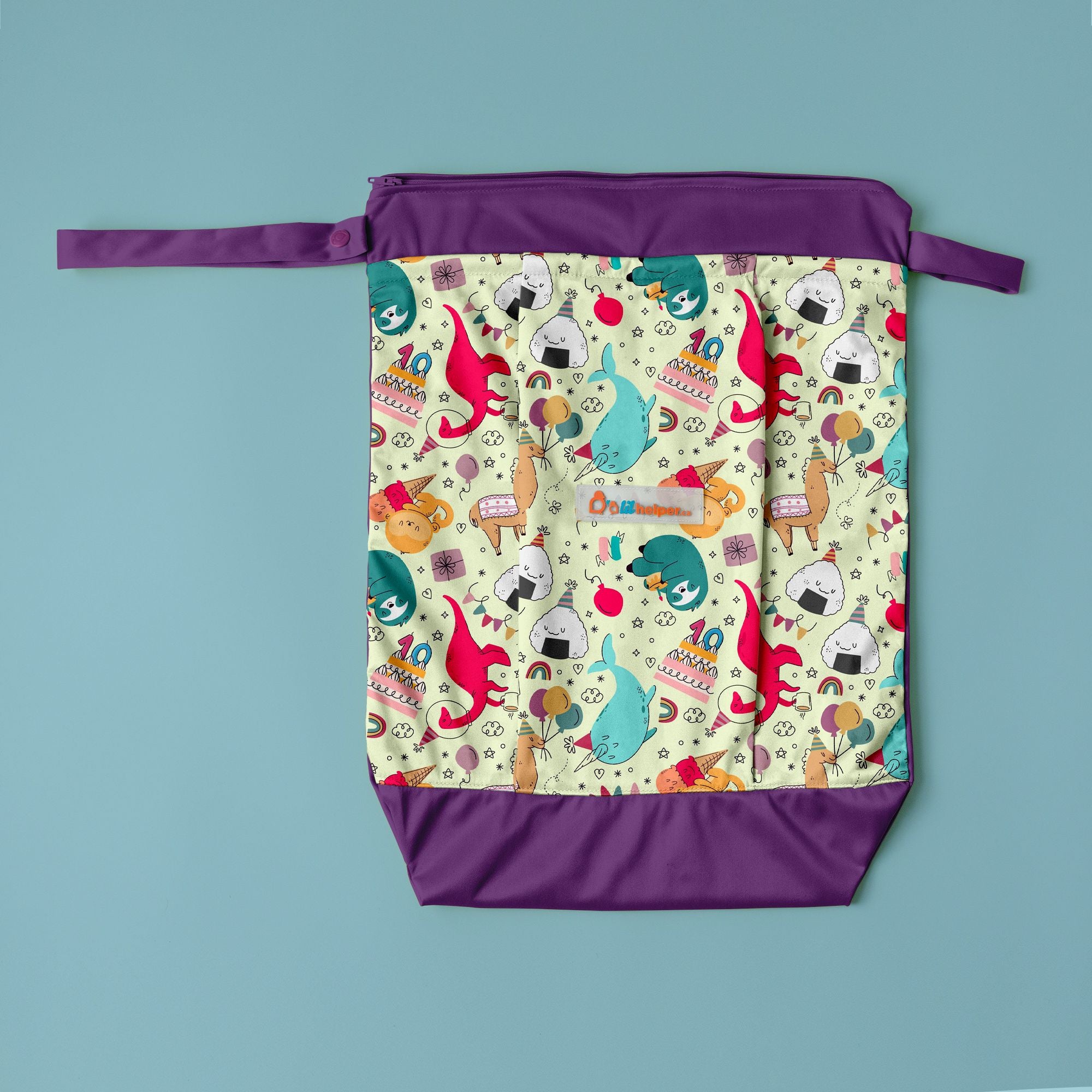 Lil Helper Dry/Wet Bag
---
SIZE: Length 17 inches, Width 13 inches
MATERIALS : 100% Polyester
Make the most of both worlds with our Lil Helper Dry/Wet Bag! Keep your clean essentials in the dry pocket and your dirty messes in the wet pocket—all in one convenient bag made of 100% polyester. At 17"x13" it fits all your on-the-go needs and is durable enough for even the wildest adventures. (And let's face it, your kids are wild adventurers!) So go ahead, experience life to the fullest with our trusty bag as your sidekick.
 A dry pocket for storing clean diapers, clothes, or other on-the-go necessities. A wet pocket for containing said items when your children inevitably dirty, soil, or otherwise "ickify" them.

CARE : 
Can be washed with soiled diapers
Regular wash with recommended amount of detergent on cold or warm (max. 140 F/60 C).
Line dry when you can or tumble dry on medium.
Avoid using bleach or fabric softeners.